---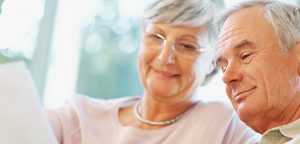 What will you do when you retire?
It's never too early or too late to plan for retirement. In fact, a little planning can make a big difference in having a satisfying retirement. Veracity Advisers wants to help you achieve your financial goals. Together, we can help you develop a personalized retirement plan that will help ensure you'll have enough income to live comfortably when you stop working.
Targeted approach to complex planning
Planning for retirement is complex, but we are committed to developing a personal strategy that will help meet your unique retirement goals. During planning meetings we will break down key subject areas including:
Envisioning your retirement
Defining your goals and retirement expectations
Identifying your expenses, assets, and income sources
Planning for unforeseen expenses and the impact of inflation
Explaining how healthcare cost can effect your retirement
Explaining how changing financial conditions affect you, monitoring your progress, and helping to make retirement planning easier.