---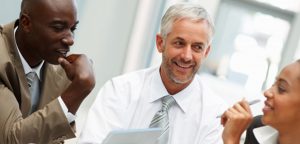 Veracity Advisers provides customized financial risk management and retirement strategies for individuals and businesses. We help our clients understand their wealth, and how to preserve, grow it, and plan for the future. Our clients appreciate our truthful and researched-backed approach. They refer friends to the practice because we take time to educate so every client is able to make confident financial decisions to achieve their goals.
We are independently owned and operated by our founding partners, which allows us the flexibility to provide for our clients. We work with our clients' attorneys, CPAs or other professionals to contribute to a holistic and comprehensive financial picture.  As needed, we can recommend advisers in various capacities who meet our standards for excellence.
OUR GUIDING PRINCIPLES
Clients First: The needs of our clients are foremost in all of our decisions.
Higher Standards: Provide the strategies for our clients with outstanding service.
Independence: Independent thinking in services and ownership helps to ensure the guidance for clients.
Commitment: This is vital for proper management and counsel of the plan.
Comprehensive Thinking: Offer holistic wealth management guidance that integrates our clients' tax, estate planning, and philanthropic initiatives.
Continuous Knowledge: Leverage our experience with the latest research and technology, and pass that knowledge to our clients so they can make confident financial decisions.
Commitment to Education: We constantly strive to improve ourselves and are committed to sharing our knowledge so our clients are empowered to make confident decisions about their financial future.